Deep Cleaning Services
Patricia Cleaning Service provides detailed, deep house cleaning services, entailing the routine house cleaning and more. Having been in business since 2015, the cleaning crew at Patricia Cleaning Service has the knowledge and experience to provide you with complete deep house cleaning. Whether it's a house, condo, apartment, office, or rental property, you can be assured to thorough, satisfaction guaranteed deep cleaning, from top to bottom.
---
Free Quote
---
Winter, Spring, Summer or Fall...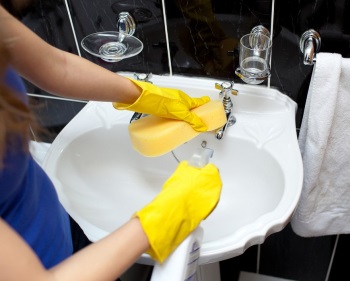 A change of seasons often will inspire people to clean (or at least to want their house cleaned). Go out, enjoy the weather. Spend time with your loved ones. Leave the cleaning to Patricia Cleaning Service. Quarterly deep cleanings are a great opportunity to get your home back to "baseline" and start fresh! We'll get under, between and behind your belongings to give you a deep, thorough clean! Call today for a free quote: (973) 241-3321
Some of our deep cleaning services include:
Dusting - walls, furniture, cabinets,
Vacuuming carpets
Mopping floors
Ceiling & wall washing
Baseboard cleaning
Window blinds cleaning
Doors, Windows & Mirrors cleaned
Kitchen cleaning
Cabinet degreasing
Appliance cleaning (Stove, Microwave, Fridge) - inside and out
Bathroom cleaning
Scrub bathtubs, sinks, toilets
Garage cleaning
Basement cleaning
Polish chrome and stainless steel
Furniture polishing
Upholstery cleaning
Change bedding
Trash Removal
Cobweb Removal
Something we've missed, just ask
For a quick, convenient, thorough deep cleaning service, call Patricia Cleaning Service at (973) 241-3321 for your free estimate.
---
Call for Fast FREE Quote
---